UK sends warships to watch Russian ship in English Channel
LONDON (AP) — Britain is sending warships to monitor a Russian aircraft carrier group and other vessels as they sail through the North Sea and the English Channel. Defense Secretary Michael Fallon said Thursday that the military will watch the vessels "every step of the way."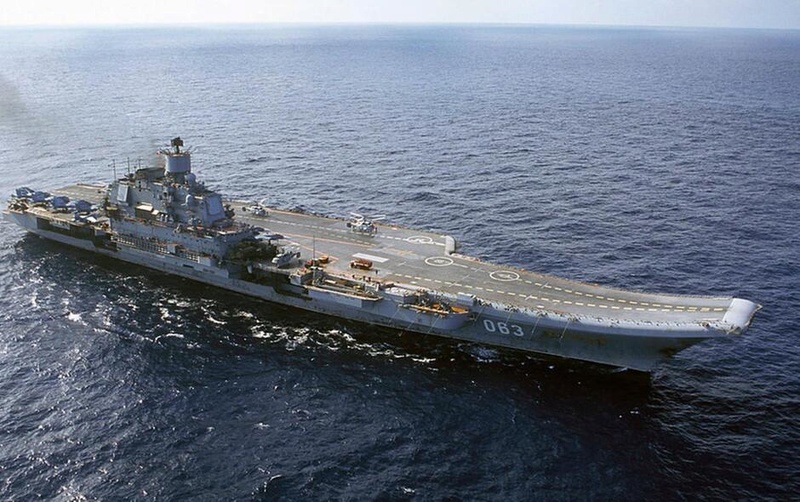 October 20, 2016
The aircraft carrier Admiral Kuznetsov and its task group are heading south from the Norwegian Sea toward the North Sea. The Type 45 destroyer HMS Duncan sailed from Portsmouth to monitor the group. The Royal Navy regularly shadows ships, and is being supported in this instance by the Royal Air Force.
Meanwhile, the Type 45 destroyer HMS Dragon is due to sail to meet two Russian corvettes traveling toward Britain from the direction of Portugal.
   Subjects
       General news People
       Michael Fallon Locations
       United Kingdom, English Channel, Russia, North Sea
https://www.mail.com/int/news/world/4686132-uk-sends-warships-to-watch-russian-ship-english-ch.html#.1258-stage-hero1-4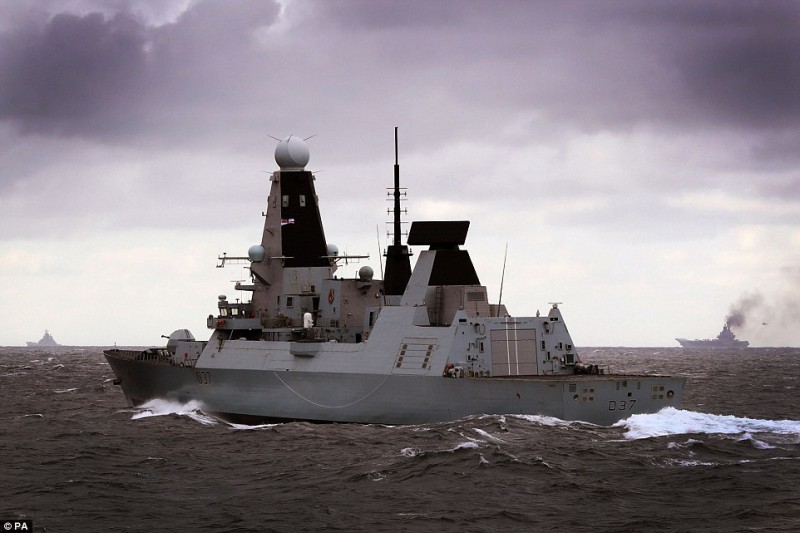 The left side of the photo heavy nuclear missile cruiser "Peter the Great" on the right side - the aircraft carrier "Kuznetsov", in the foreground - who accompanied the Russian squadron English frigate. All the expected move at the same speed.